Naturparkhaus Ötztal

Amazing natural beauty is found in abundance at the Ötztal Nature Park. With its exciting fauna and pristine landscapes, the park makes for a wonderful day out for the whole family. Naturpark Haus is home to
an exhibition that showcases this magic beauty of nature.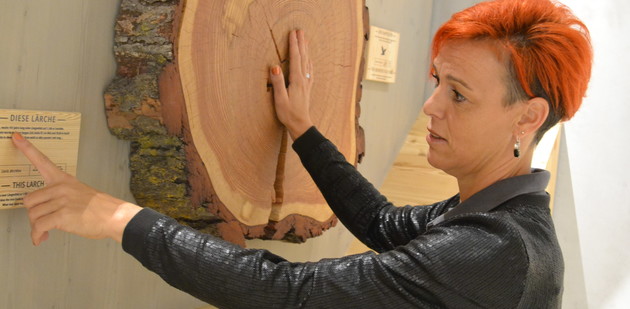 Patrizia Plattner is a staff member at Naturpark Ötztal whose focus is on environmental education. The friendly Ötztal native, who puts all her heart and soul into the nature park, is an extremely knowledgeable guide who is intimately familiar with every aspect of the exhibition. Multimedia stations help bring the Nature Park exhibition to life. VR goggles allow visitors to fly like an eagle high above the Ötztal Alps' snow-covered peaks and valleys. Audio stations tell old tales from Ötztal and are accompanied by holographic images to create an immersive environment.

The Naturparkhaus Ötztal also has several animals on display. But no worries: they are neither alive and kept in cages nor dead and taxidermized. Instead, animals like ants, alpine salamanders and wallcreepers were carved from fragrant pinewood. "We want to inspire people to appreciate the natural world. We want them to get out and enjoy the great outdoors", explains Patrizia. The Naturpark Ötztal association offers a whole host of interesting talks and naturalist-led tours for all ages, including Bee Hikes, Star Gazing and Herb Walks. Guided nature walks offer an exciting, non-traditional way to learn about Naturpark Ötztal while enjoying its beauty at the same time.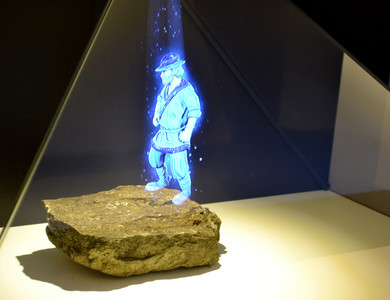 Conserve and protect

 Patrizia is one of the Naturparkhaus nature guides. "For me it is important to conserve and protect the unique beauty of Ötztal. On my walks I strive to create an emotional response to nature", she explains. "Once we saw a bearded vulture. It's without a doubt the most impressive bird you can see while hiking in the Alps. I was so awestruck by the sight that I didn't know whether to take a picture, a movie or just enjoy seeing this amazing animal in action." Patrizia and the entire Naturpark Ötztal team are inspired to share their passion for nature with their visitors and hope to ignite a spark of wonder and respect
for the natural environment on their walks.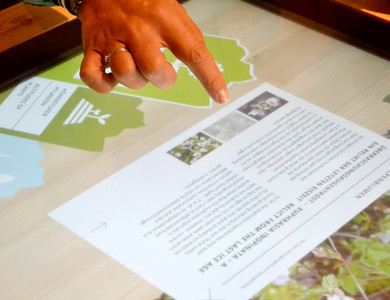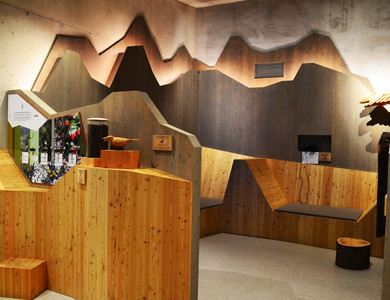 Naturpark Ötztal Facts

• Protected park in Ötztal
• 510 km² in size
• Tirol's second largest nature park
• Austria's third largest nature park
• Lowest point: Piburger See at 774 m
• Highest point: Wildspitze at 3,774 m
NATURPARKHAUS ÖTZTAL
Oberlängenfeld 142, A-6444 Längenfeld
Tel. +43 (0) 5253 20201
www.naturpark-oetztal.at
Opening hours:
Monday - Sunday 10 am - 6 pm