The heart of Ötztal: Längenfeld
The Ötztal's main resort is Längenfeld. Located at the heart of the valley and surrounded by mighty peaks, the town is the perfect destination for outdoor enthusiasts and nature lovers.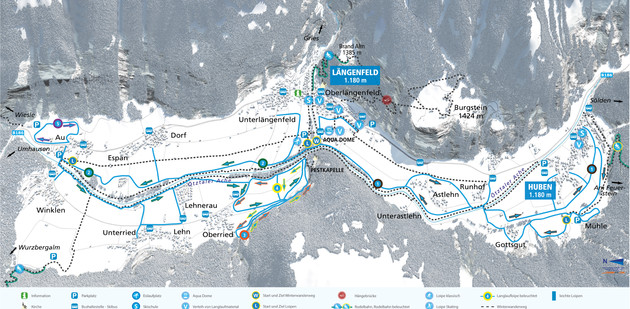 Längenfeld: wintry Facts 

Paradise for nordic skiers
50 kilometers of groomed nordic trails free of charge
High elevation trail & biathlon in Gries


Lit night trail in Oberried
40 kilometers of plowed and snow-packed winter hiking trails
82-meter long suspension bridge across the valley
Längenfeld: a paradise for cross-country skiing

Cross-country skiers will find their paradise in Längenfeld: with 70 beautifully-groomed kilometers of cross country trails weaving through the scenic surroundings, Nordic skiers of all abilities will find plenty of room for exploration. And then there are the views: snow-capped peaks combine with magical white forests and glittering meadows to create a uniquely beautiful winter landscape that will leave Nordic skiers even more breathless than the effort of kicking and gliding through the snow. 

Sports and pleasure in Längenfeld
If Nordic skiing is not your thing, Längenfeld offers other ways to enjoy the sparkling winter wonderland, including hiking and running on 40 kilometers of plowed and signed trails. The area's many friendly inns and huts beckon outdoor enthusiasts in need of warm food and hospitality. When you're not out enjoying the good things winter has to offer, you can sink into the warm thermal waters at Aqua Dome Spa and dream of your next adventure in the snow. And in Längenfeld your next adventure is always right around the corner.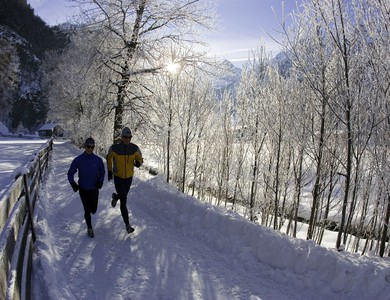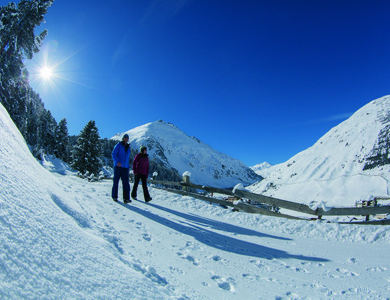 Winter hiking LÄngenfeld

Enjoy hiking also in winter! In Längenfeld there is a network of hiking trails comprising almost 40 kilometers. The trails are regularly maintained and cleared of snow. So put on solid shoes, warm clothes, maybe grab your poles – and get going! Due to regular maintenance some hiking routes may be closed after heavy snow falls. For safety reasons such road blocks have to be respected at all times so that nothing will spoil things for you as you are out enjoying the snow-covered landscape.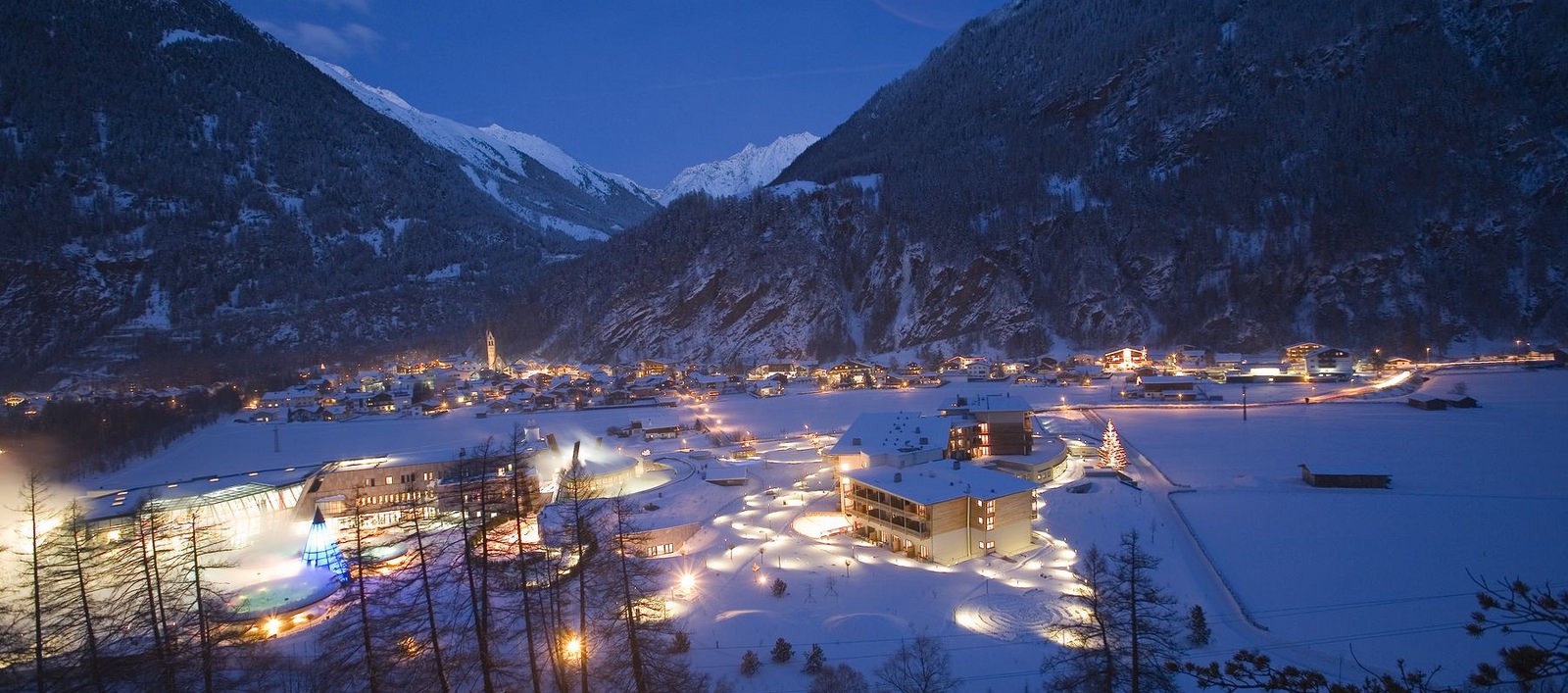 Ice climbing
Ice climbing is not only a sport for professionals. In the course of the previous years, ice climbing has turned into an absolute winter highlight. In Ötztal Valley there are numerous frozen waterfalls for all levels of difficulty, from easy to advanced. Between the end of December and the end of February night ice climbing on floodlit waterfalls takes place right at the center of Längenfeld. Certified mountain guides and ski instructors gladly offer help and advice and reveal useful tips and tricks about how to use climbing iron and ice pick