Unlimited Winter Fun in Ötztal
Ötztal is famous for it's world-class skiing and snowboarding – and rightly so. But the valley also offers plenty of great winter activities off the ski slopes. We have compiled the best places in Ötztal for having fun in the snow beyond the groomed slopes.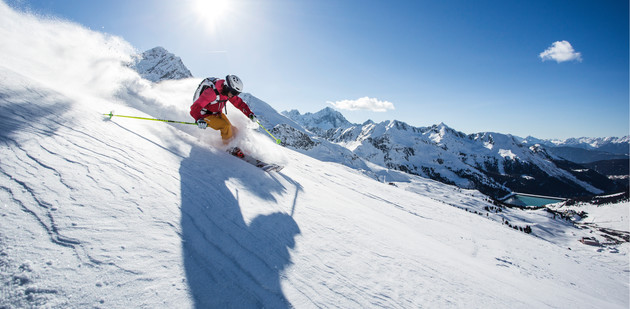 Let's start with Oetz in the outer Ötztal. This is where you find Lake Piburger, one of Tirol's most precious natural attractions. In winter the pristine lake is popular with hikers and skaters who come to enjoy a few whirls on the frozen lake .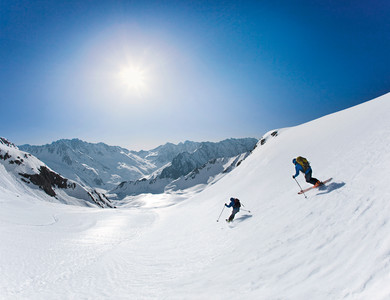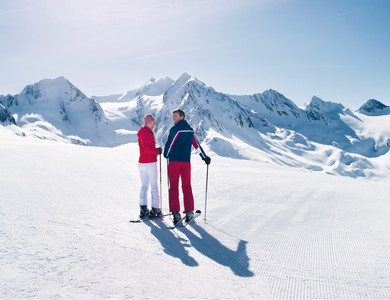 Zooming Down on Sleds
Next comes Niederthai . With its winning combination of snow galore and blue skies the town is a great draw for Nordic skiers who can choose from a variety of well-maintained ski trails for all skill levels or participate in biathlon . Then there is Gries bei Längenfeld, which offers plenty of options for sledders and ski mountaineers. The latter will fi nd paradise in the Ötztal Nature Park with its countless untouched slopes. Another popular winter activity is hiking up a mountain and riding your sled all the way to the bottom. Great sled tracks are available at Sulztaler Alm, Amberger Hütte and Nisslalm.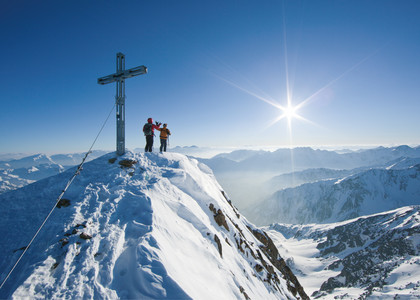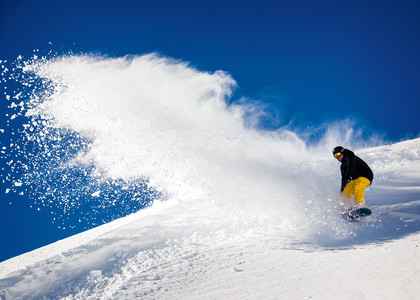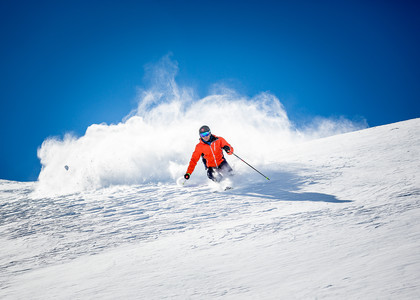 Walking in winterwonderland 
Want a break from the party life in Sölden? Known as the "Quiet Side", the region around Windachtal makes for a peaceful escape. Here you can recharge with a leisurely walk through snow-covered forests and later warm up and refuel with a hearty meal at Stallwiesalm. The last place on our list is Vent. The Vent Loop is a classic tour among serious ski mountaineers and includes 5 peaks in 5 days, among them the Similaun (3606m), the Finailspitze (3514m), the Weißkugel (3739m) and the Wildspitze (3774m) . Those who prefer it fl atter with easier hiking, will fi nd winter walks, sledding and snowshoeing to their liking. Kids of all ages love the fantastic snow playground where they can romp about and have fun to their hearts' content.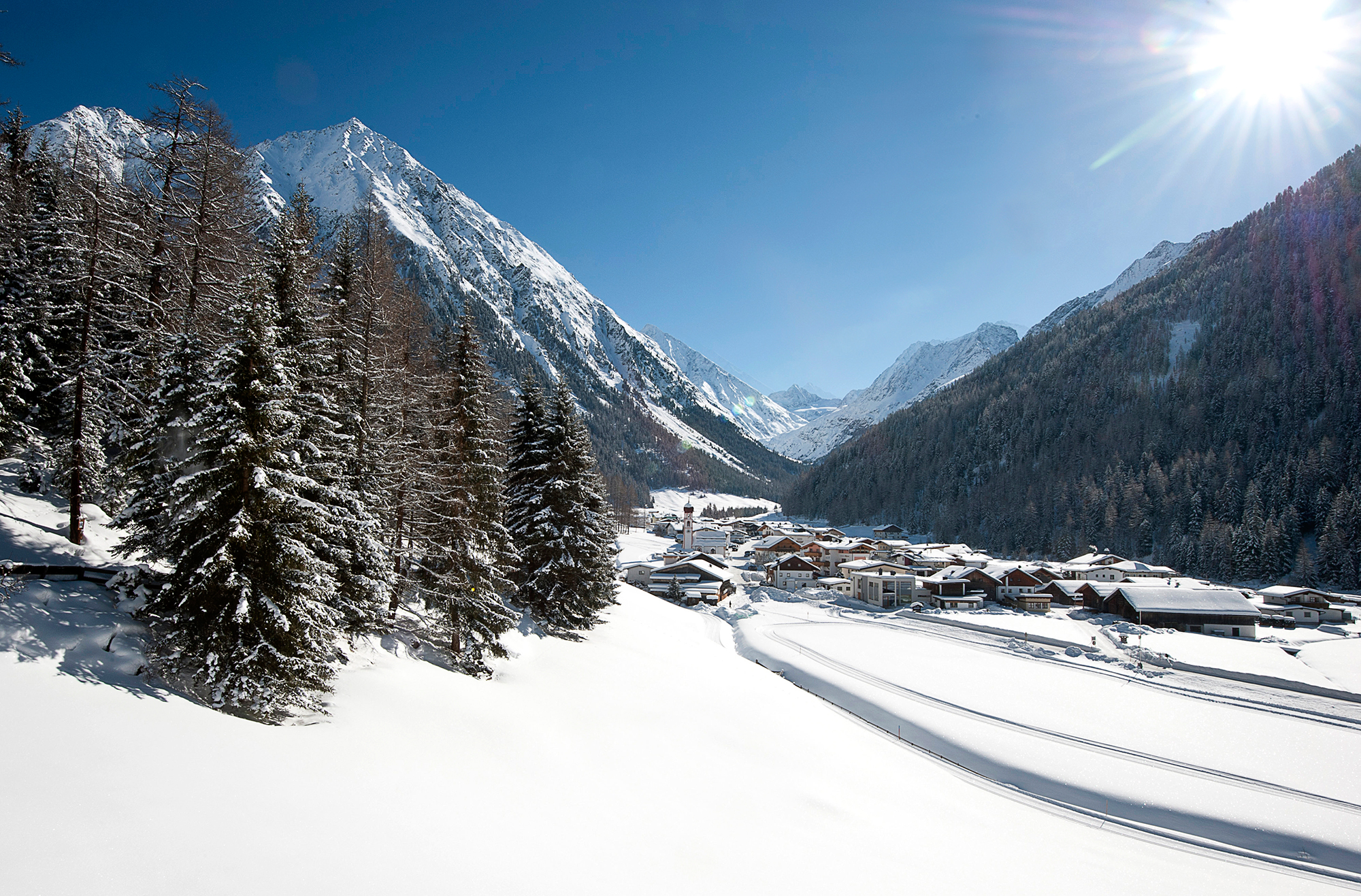 Riml Sports in Ihrer Nähe

Riml Sports Hochgurgl
Hochgurglerstraße 16, 6456 Hochgurgl
0043 50 311 300
Riml Sports Pirchhütt
Gurglerstraße 121, 6456 Obergurgl
0043 50 311 500
Riml Sports Kressbrunnen
Kressbrunnenweg 6a, 6456 Obergurgl
0043 50 311 900

Riml Sports Obergurgl Zentrum
Piccardweg 5, 6456 Obergurgl
0043 50 311 100

Riml Sports Längenfeld
Hauptstraße 47, 6444 Längenfeld
0043 50 311 400
Outlet Ötz
Hauptstraße 49, 6433 Ötz
0043 50 311 800
Riml Sports Telfs
Michael-Seber-Straße, 6410 Telfs
0043 50 311 200