FITNESS CORNER
LÄNGENFELD

Fitness is becoming more and more popular. A trend that
has definitely come to stay – Riml Sports is convinced of this.
For this reason, space for more has been created with the
new Fitness Corner in Längenfeld. More choice. More sport.
More advice.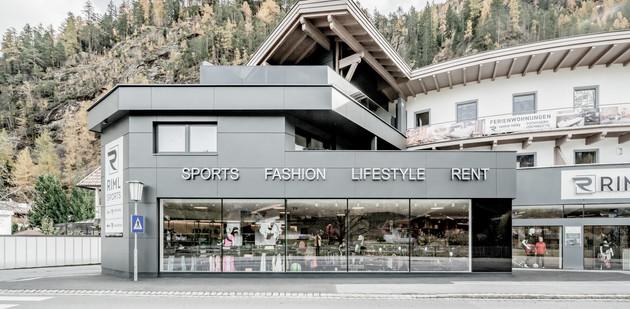 At the latest since the pandemic, home workouts have found their way into living rooms at home. Yoga, gymnastics,
strength or cardio training – the range of fitness options in your own home is wide. Guided fitness courses, from Pilates
to TRX training to sweaty Cross-Fit units, are also on the rise. On and offline. Accordingly, the demand for modern functional
clothing, sports accessories and fitness articles is increasing.
"A separate area for indoor sports seemed to us to be a necessary extension to the existing outdoor range in view of
the increasing demand. We want to be an all-round provider and cover as many sports as possible," explains branch
manager Lukas Holzknecht.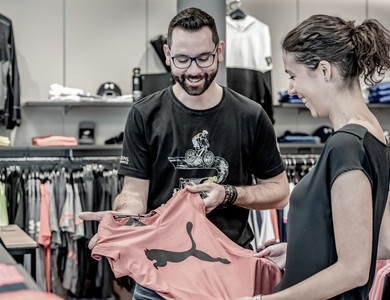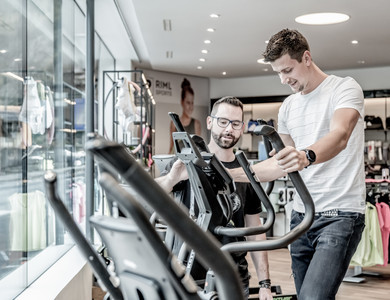 Said, done. Since autumn 2021, the Riml Sports branch in Längenfeld has had its own Fitness Corner. And here the
name says it all. On an area of 140 m2, sports enthusiasts will find fitness and cardio equipment from the manufacturers
Tunturi, Schildkröt, Kettler and Blackroll, as well as fitness clothing from Puma, Adidas, Under Armour, 4F,
Venice Beach and Curvy Fit (to name just a few). There are also various sports accessories and a wide range of equipment.
From rowing machines to barbells. From fitness watches to stylish sports bags. The range of running shoes
has also been enlarged in the course of the expansion. The selection includes various models from well-known brands
such as On Running, Adidas and Asics. Especially when running, it is important to pay attention to high-quality and
individually tailored equipment – thanks to the professional advice at Riml Sports, you are well taken care of.
Nothing can stop you from having a perfect workout – apart from your inner bad boy!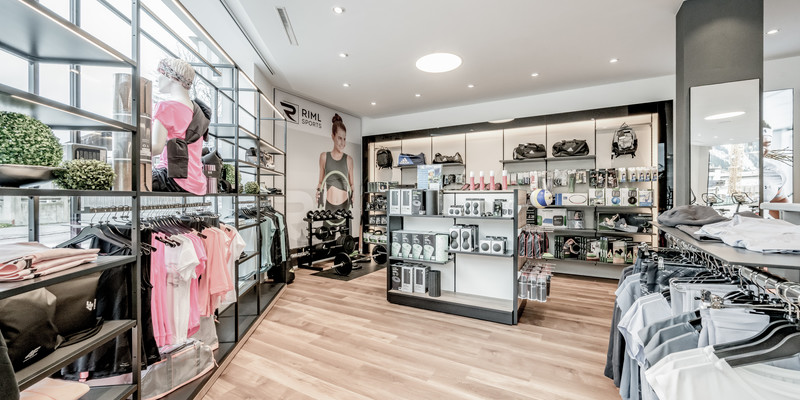 Die Shops von Riml Sports