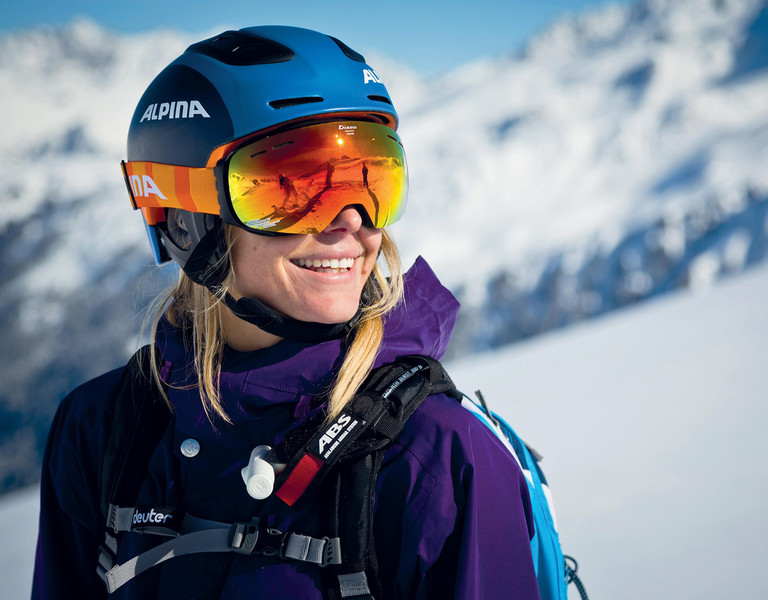 Ski helmets are an essential piece of safety equipment. One thing you should keep in mind about your helmet is that age matters. Your old helmet may be unsafe.
Not only are helmets comfortable to wear while riding, they are the easiest way to protect your head and possible even safe your life. Ski and snowboarding helmets are designed to keep your head warm and comfortable, work with goggles and are certifi ed to protect you. But it's not enough to simply buy a helmet – it should be properly fi tted, adjusted, and worn each time you ride.
A proper fi t is vital to a helmet's effectiveness. A properly fitting helmet needs to be snug all the way around your head so that it doesn't move around. Make sure to regularly check your helmet for dents and cracks. Wear and tear, as well as exposure to UV rays, can break down important components of your helmet, reducing its protective qualities. If in doubt, invest in a new one. Thanks to improved materials, modern
helmets do a better job at protecting your noggin. Our staff at Riml Sports will happily help you fi nd the
best helmet for you for a safe and fun experience on the slopes.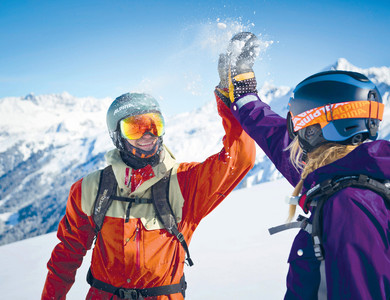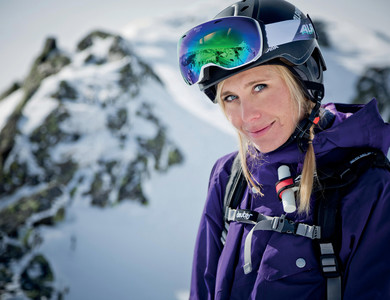 Our experts at Riml Sports will happily help you fi nd the best helmet for you for a safe and fun experience on the slopes