Treats underneath the winter sun
Do you know the sun terrace of the Hotel Riml in Hochgurgl? The hotel is located at 2,200 meters above sea level amidst the impressive world of the three-thousand-meter peaks. Surrounded by glittering snow, you can feast under the warm winter sun and enjoy life.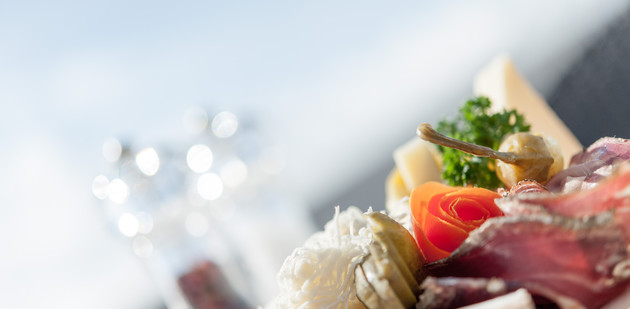 Whether a refreshing drink between the descents on the ski slope, a little refreshment before the piste adventure or a coffee in the afternoon sun: The sun terrace of the Hotel Riml is open to enjoy your winter holiday. The hotel serves delicacies of traditional and international cuisine, fruity drinks, tasty hearty snacks, aromatic coffee and much more.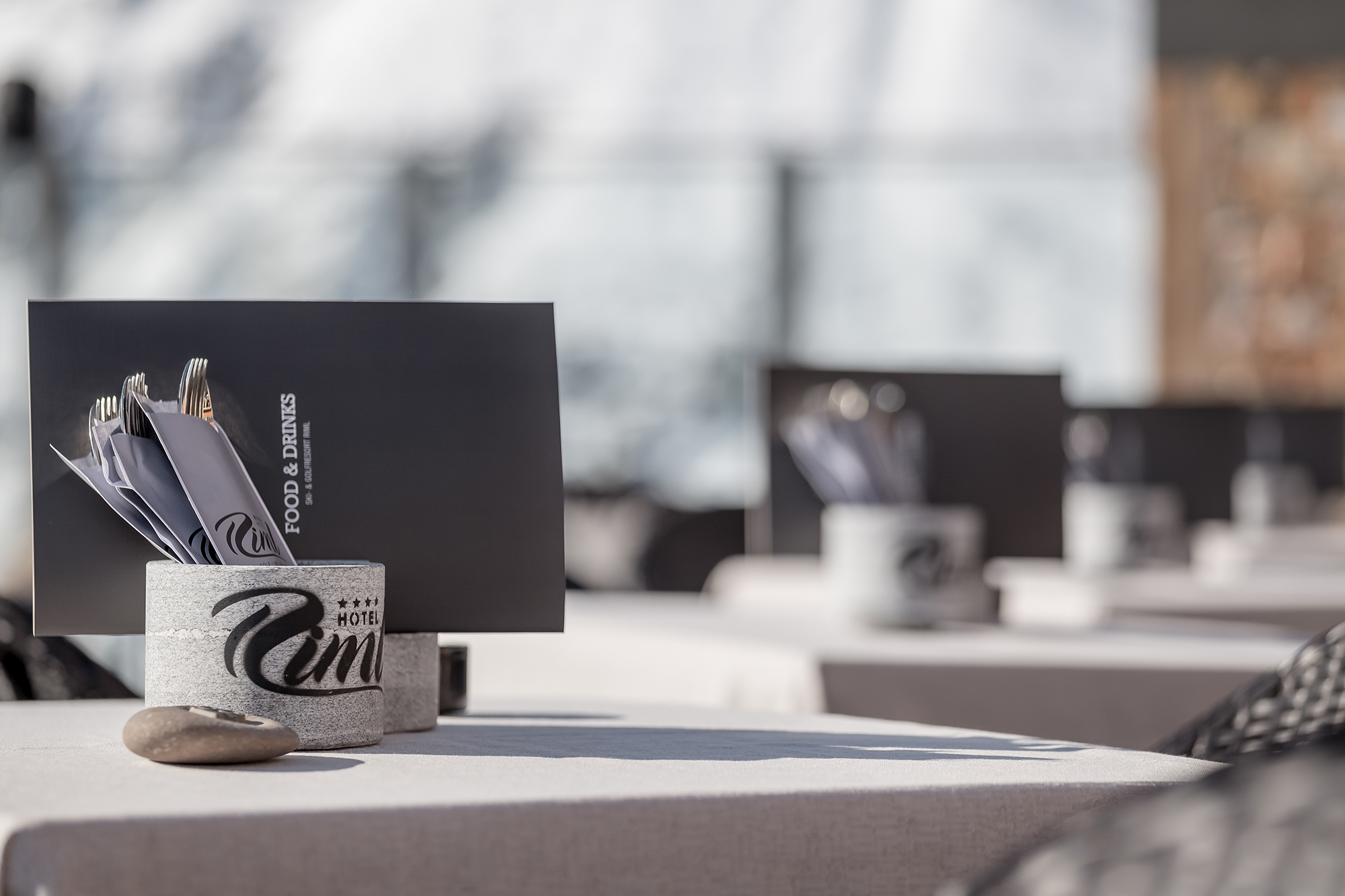 After that: hit the slopes
The Hotel Riml is located directly at the slopes from the skiarea Gurgl. From the sun terrace you reach the slopes by elevator and as soon as you need a break in between your rides the terrace is waiting for you with comfy lounge furniture and treats to strengthen you for your next piste adventure. 

You want to save your spot?
Book your table on the sun terrace of the Hotel Riml! Until 12.00 p.m. and after 02.00 p.m. the hotel staff is happy to keep your table – also for groups up to 30 persons.
Call there: 0043 5256 6261