Riml Sports: what you need to look good in the mountains...
Winter is around the corner in Ötztal and that's the perfect time to show off your gear and stylish outerwear! At Riml Sports we have everything you need to look trendy and feel warm on Ötztal's slopes this winter. And with several stores throughout the valley you never have to look far for help.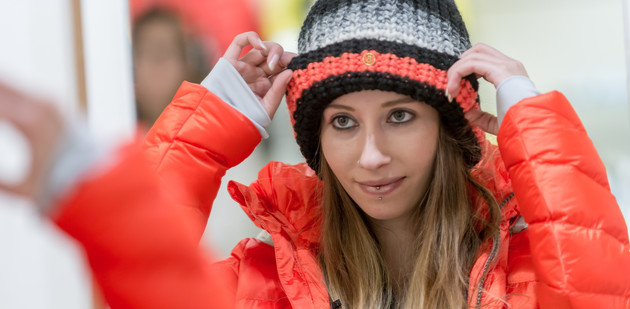 Whats you need is whats you get
Riml Sports has got you covered from head to toe: from the latest in skiing, snowboarding and Nordic skiing equipment to stylish winter outfi ts and accessories for a fashionable appearance. Whether you are on the market for a pair of carving skis to arc the perfect turn, want to try out a pair of our snowshoes for a breathtaking hike through the winter wonderland, or are looking for a trendy winter accessory to show off your style: at Intersport Riml we offer the best in service and experience.
The service of Intersport Riml
Our friendly and knowledgeable sales staff is made up of winter sports enthusiasts like you. They are not only trained in the products they sell, they also use them in their spare time. If you have questions, they have answers. Intersport Riml caries full lines of sports equipment for all of your outdoor needs, all year round. During the summer months, we are your one stop shop for biking, hiking, rock climbing, and swimming in the Ötztal. With six stores in Hochgurgl, Obergurgl, Längenfeld and Oetz you never have to look far to find an Intersport Riml. For big deals and big saving, visit our Riml Sports Outlet in Oetz where we offer top brands at deep discount prices. Riml Sports also has stores outside Ötztal. The 900-square meter Riml Sports flagship store is located in Telfs and carries high-end outdoor gear and fashion for all seasons.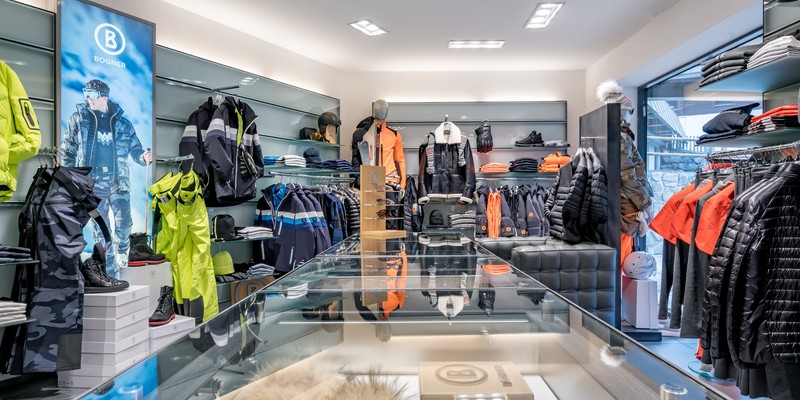 Riml Sports ski rental stores
If you want to ride the latest gear without buying it, Riml Sports has got your covered too: at our six ski rental stores in Ötztal we offer state-of-the-art ski rentals and snowboard rentals to help you  make the most of your time on the mountain. If you want to save time, you can also rent all of your gear online.