THE WORLD
OF BOGNER

BOGNER: that ist passion for sports and fashion! At
Riml Sports a world full of Bogner-Styles is waiting
for you – from gloves to boots to jackets, you will find
everything a Bogner-Fan could wish for. And as you
know: Even James Bond enthused in his racing scene
in "Spectre" in Bogner.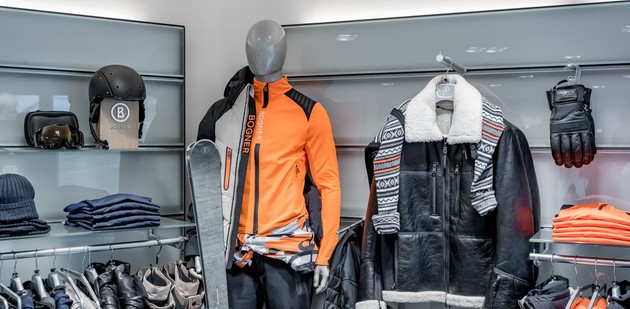 Bogner makes you want to live!
The Riml sports experts will be happy to advise you on how to discover Bogner. Because what would fashion be without
the special and individual service! And best of all, enjoy a cup of coffee while you do some shopping. This is
available upon request!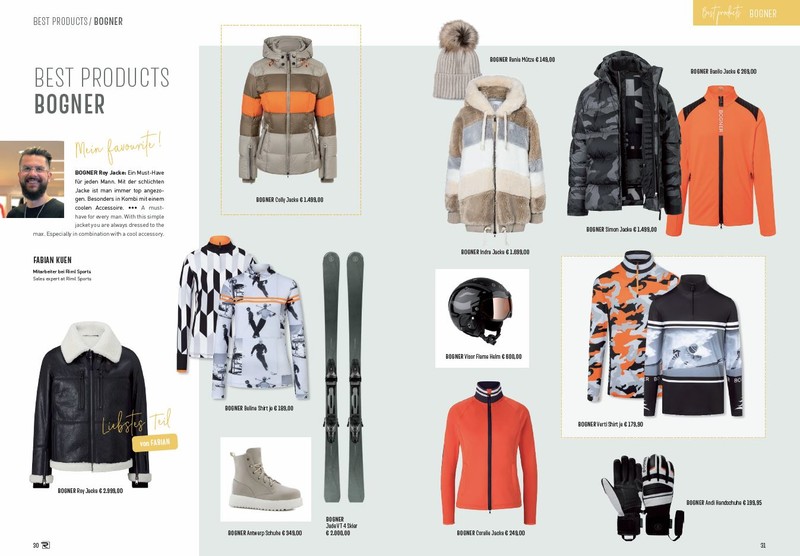 BOGNER AT RIML SPORTS

In the center of Obergurgl it goes step by step up to a world full of shopping happiness: the second floor is exclusively dedicated to the high-quality brand Bogner. Stylish jackets dangle from the poles, while on the shelves comfortable functional shirts snuggle up to warming ski pants. Brand new is also fashionable leisure wear. To put the crown on the outfit, ski and sunglasses compete for attention – under the motto: style meets technology.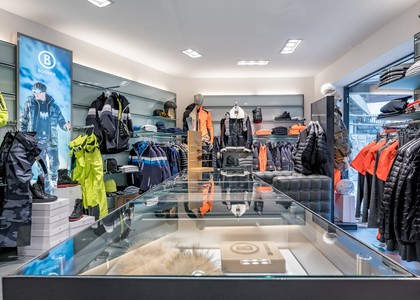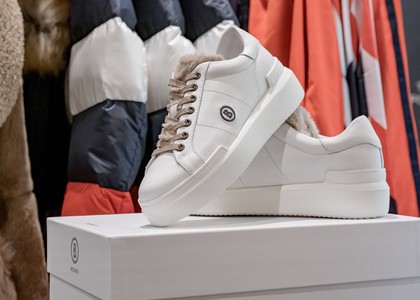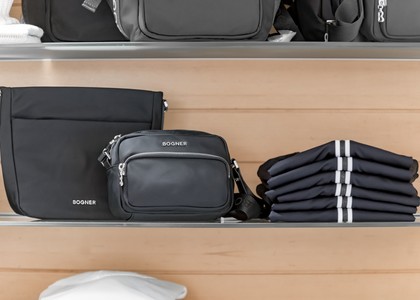 FIRE + ICE: ALWAYS IN MOTION

The brand FIRE + ICE stands for young, rebellious sportswear – with a high-quality combination of function and style. The fashion line FIRE + ICE is casual: it inspires urban heroes as well as sports professionals.
Whether in winter on the slopes or while hiking, whether in summer on a skateboard or in a mountain hut. The successful mix for the urban lifestyle with the fashion know-how of the Bogner brand gives FIRE + ICE
a feeling of freedom. That fits perfectly into the Tyrolean mountain world!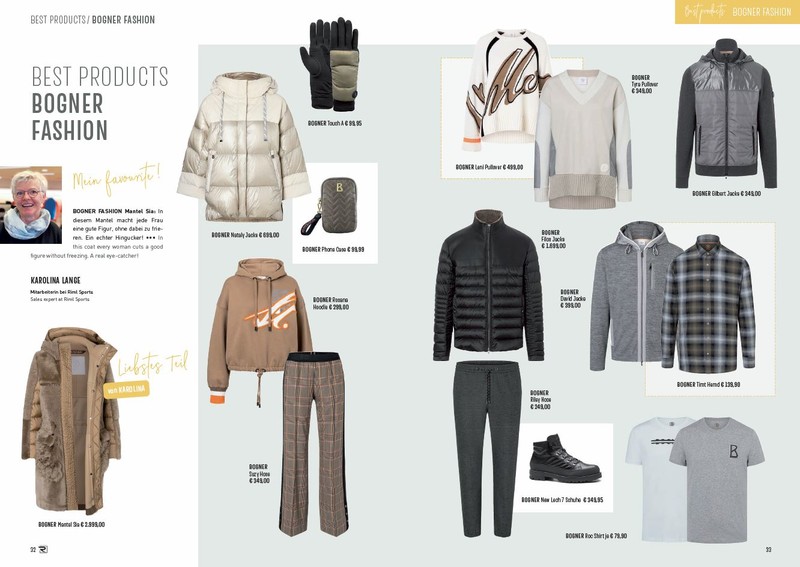 Bogner Shop Obergurgl

Piccardweg 5
6456 Obergurgl
+43 50 311 103