TEEING OFF, CHIPPING, PUTTING IN A PROFESSIONAL MANNER

What began in 2016 as a replacement for a colleague has become a very special job, if not a vocation, for Harald and Christopher Lutz since the 2019/2020 winter season.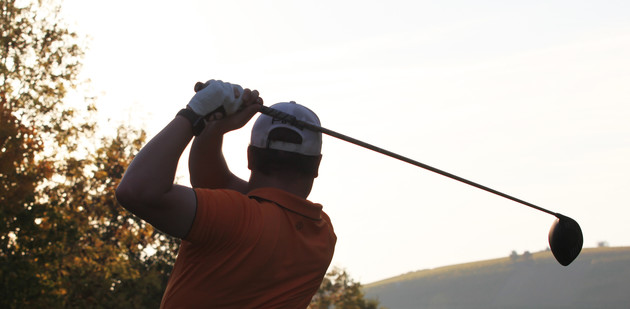 The father-son duo works as golf teachers at the Hotel Riml in Hochgurgl, where the largest and highest indoor golf area in Europe is located. Christopher Lutz has been standing on the green with his father Harald since the age of 3 and has been a
Fully Qualified Golf Professional since November 2019. Both have also completed training as mental coaches to ensure that the mental component is also taken into account in practice. Enthusiasm is literally in the genes of the passionate
golfers and others should also benefit from their expertise. "We want to eliminate clichés and get people excited about our sport," is the basic idea behind their work.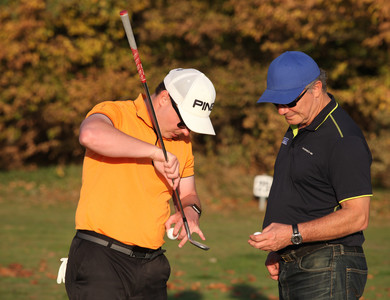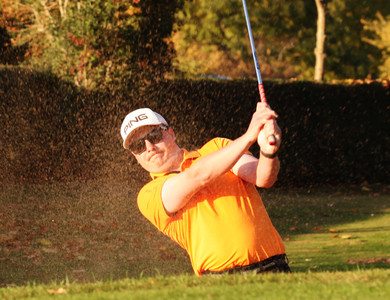 In summer at the Salzkammergut Golf Training Centre in Bad Ischl, in winter at the indoor golf course at the Hotel Riml in Hochgurgl. A contrasting programme which, with an altitude difference of 1,700 metres, could not be any bigger. Indoor golf might be suspect for some people, but not for Christopher Lutz: "There are many advantages to indoor golf: the game is not dependent on the weather and is less timeconsuming. In addition, the simulator provides perfect training conditions – without unevenness or annoying gusts of wind. And the best thing is that you don't have to cover hundreds of metres
between tee-offs". 9 holes can therefore be played in less than 1.5 hours – the perfect after-ski programme, so to speak.
The indoor golf course at the Hotel Riml offers a total of 700m2, including four golf simulators in the high-end sector and a
putting green, as well as golf equipment for various requirements and age groups. In this way, even the youngest guests
can gain their first (mini)golf experience. There are also trial and advanced courses for beginners and advanced players as
well as private lessons including coaching analyses for the perfect drive – by and with Christopher and Harald Lutz.

When not putting or chipping, father and son enjoy the idyll in Hochgurgl at 2,200 m above sea level. Skiing or snowboarding
are the ideal sporting activities. "For me, working as a golf professional at the Hotel Riml is definitely a job with benefits. Sure, it's still work, but in view of the scenery and the way we deal with quite relaxed holiday guests, it does slow us down a bit."
Learning from the best: If you want to swing the iron like the pros, Christopher and Harald Lutz are back in
season at the Hotel Riml. Registrations for individual training sessions or social rounds are accepted at the
reception desk in the Hotel Riml.
Indoor-Golfanlage

Indoor-Golfanlage Hotel Riml
Hochgurglerstraße 16
6456 Hochgurgl
Tel. +43 (0) 5256 6261
www.hotel-riml.com
Golfpark open daily from 9.00 to 23.00




• Lessons from 16.00 to 23.00 on 6 days a week
• Introductory coaching for 2 - 4 persons: EUR 20,- pp
• Advance course for 2 - 4 persons: EUR 40,- pp
• Rate for golf simulator: EUR 35,- ph