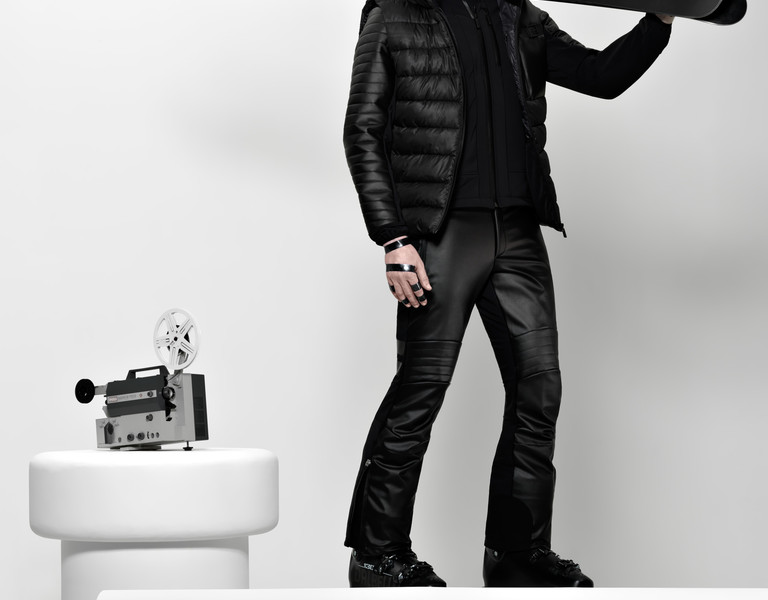 ONEMORE
THE  MOUNTAIN  OF
TOMORROW,  TODAY!
OneMore was founded in 2018 with over 20 years of experience in winter
clothing and sports equipment. Away from the mass market, One More sees itself as a niche reality OneMore stands for more. More environmental awareness. More innovation. More craftsmanship.
The current OneMore collection including the new AppleSkin technology, is available in selected rim sports shops. This makes the (ski) winter lastingly stylish
SKIWEAR WITH ADDED VALUE

"You could call us destructive, but in reality we are probably the most constructive thing the market has to offer", the OneMore team argues the company's philosophy. The ultra-modern, innovative and sustainabl ski brand based in the Dolomites in South Tyrol uses mainly recycled and recyclable materials as well a regenerated nylon and completely dispenses with feathers, down and furs, because: "Functionality, wearing comfort and style should not be created at the expense of nature". This sustainable way of production, carried out in small Italian workshop or by Italian manufacturers in Europe, requires a high level of research and sophisticated technologies. Moreover, contrary to the prevailing fast fashion trend, OneMore concentrates on only one season: winter!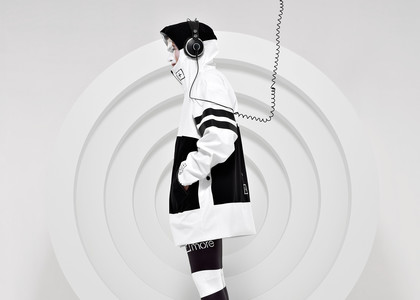 But that's not all, OneMore goes one step further. Since the 2019/2020 winter season, the AppleSkin is a natural and vegan material that is made from the industrial waste of apple processing. It is located in South Tyrol, where the apple blossom
is considered a season in its own right. "As a perfect alternative to real animal skin, the AppleSkin unites the rights of living beings with the environment and the circular economy", OneMore is once again proud of its innovation. The wood-like portion
and the apple skin are pulverised in a complex process and processed into a particularly weather-resistant fabric.
The vegan artificial leather protects against abrasion, cold and UV radiation. Modern cuts, noble details and harmonious accessories ensure 100% intelligent beauty, Italian style.
"Some models of the line show small details in AppleSkin, others are bolder and almost transform into city clothes". Whether with or without AppleSkin, all the garments have the futuristic mood of the brand in common – from sporty to casual
to urban. The dominant colours are white and black, although there is no shortage of bright colours, which are particularly visible on snow and are guaranteed to cause a sensation.

Contact
OneMore Srl
Rathausring 40
I-39044 Neumarkt (BZ)
Tel. +39 (0) 471 1832042
www.one-more.info
Tel. +39 (0) 471 1832042
www.one-more.info