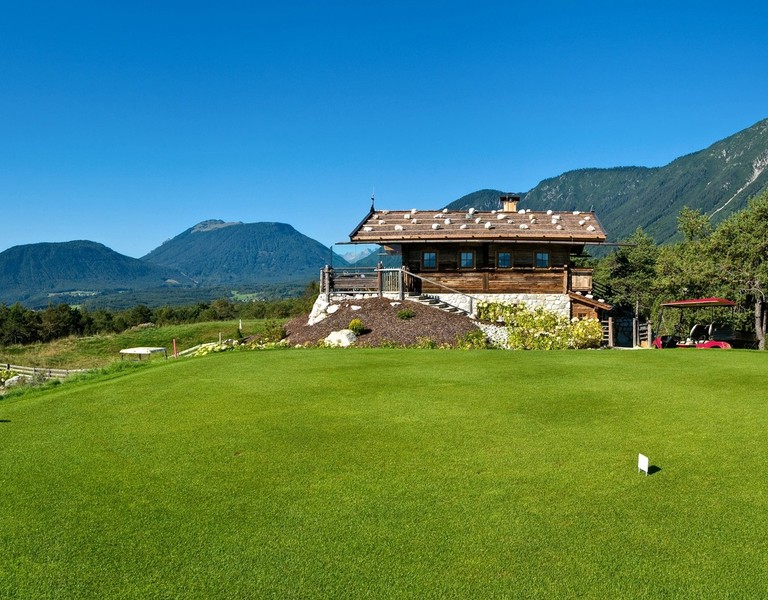 IN THE MIDDLE OF A DREAM: Stöttlalm
Stöttlalm sits nestled on Mieminger Plateau high above
Telfs. Located at 1,001 meters above sea level, the friendly
inn affords sweeping views of the surrounding mountains,
including Telfs' local mountain, the Hohe Munde. With his
Stöttlalm, Raphael Penz has created a true oasis amid
the mountains where guests can relax and forget about
everyday life for a while. "It's a beautiful place to linger",
the 31-year old gastronomer says prouldy. "Hello and
good morning", he welcomes the first guests who made
the leisurely walk from the golf course to Stöttlalm. They
see Raphael and they smile.
Raphael Penz knows how to make his guests feel welcome and at home. Everything he is doing, he does with does with his heart and his soul. You can hear his contentment in his voice and his laugh and see it in the way he runs his Stöttlalm.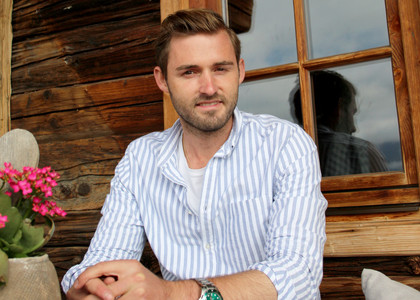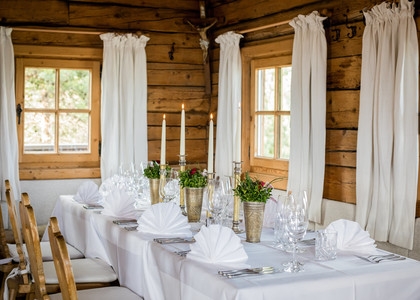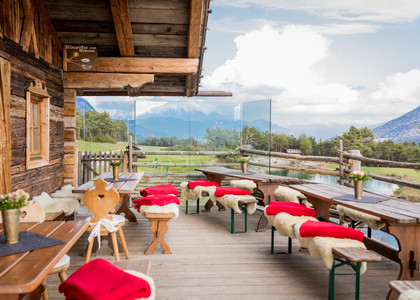 "I am living my dream. My biggest joy is that I'm doing something that I've always wanted to do. And I am extremely
lucky to be working with such an amazing team", says Raphael. Already as a little boy he loved to hang out at
Alpenresort Schwarz, whose owners also owns Stöttlalm, and to see the guests' happiness and smiles during their
stay. When he was older he decided to learn the ins and outs of hospitality and tourism through an internship
with Elisabeth Gürtler of Café Sacher in Innsbruck. His years at the Sacher deeply influenced his work ethic, and
working with children as part of this alternative military service gave him new insights and allowed him to discover
and explore his creativity. On the side he was waiting tables at Stöttlalm where he developed into an expert for
service excellence.

Three years ago he was ready to get his own ideas off the ground. "I put all my heart and soul into my ideas and
the owners of Stöttlalm eventually realized: we can let the boy to do his thing." Traditional Tyrolean music made
way for lounge music and even wedding bells as Stöttlalm has recently become a destination for weddings. The
beauty of the landscape and the inns' setting make for an amazing backdrop to tie the knot. For Raphael Penz there
is nothing more romantic than starting your new life together than at Stöttlalm.
Daten und Fakten zur Stöttlalm
Telefon: 0043 699 15212200
Öffnungszeiten: täglich von 09.30 bis 18.00 Uhr
Lage: am 9. Loch des 18-Loch-Championcourse im Golfpark Mieminger Plateau
Eventlocation für bis zu 28 Personen
Räumlichkeiten: Urige Stube und große Sonnenterrasse
Verpflegung: kühle Getränke, köstliche Almschmankerl und süße Leckereien