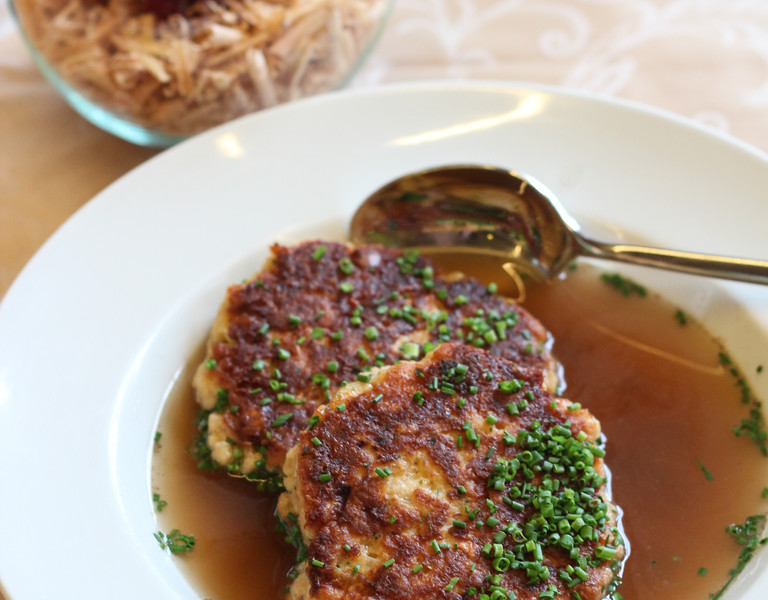 fried cheese dumpling a la
hirschen in längenfeld
Indregients
1 onion
100 g butter
300 g stale white bread cut into cubes
100 ml warm milk
150 g fl avorful hard cheese, grated,

4 eggs
1 small bunch of parsley, finely chopped
Salt, Pepper, Marjoram
Oil for frying

Recipe:

Finley chop the onions and sauté them in a little bit of butter until translucent. Put bread cubes into a big bowl, let fried onions cool and add them to the bowl. Whisk the eggs with the lukewarm milk and pour over the bread cubes. Add the rest of the ingredients and season with salt and pepper. Form small balls and fl atten to patties and fry until crispy. Serve your Kaspressknoedel in a beef bouillon or eat them with a green salad.