Ötztalerei

Dark chocolate-pine tree. Blueberry-rosemary. Buttermilk-elderberry. Poppy seed-red currant.What are we talking about? Ice-cream of course!
Martin Scheiber is an artisanal ice-cream maker from Ötztal who uses local ingredients to craft unique and delicious ice-cream flavors – and burgers.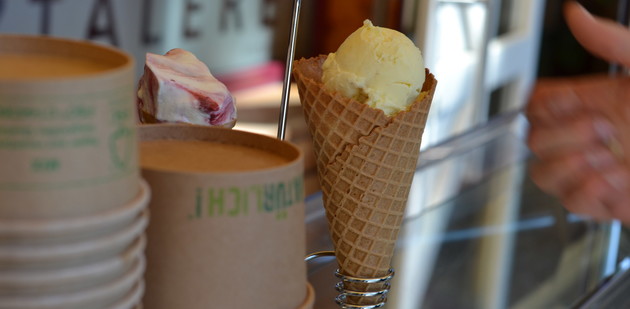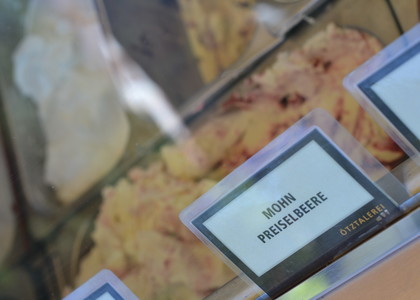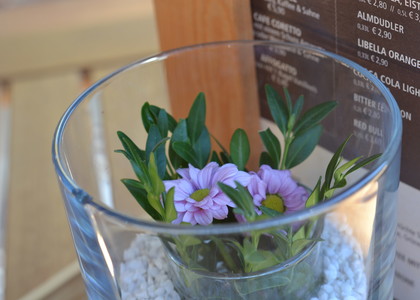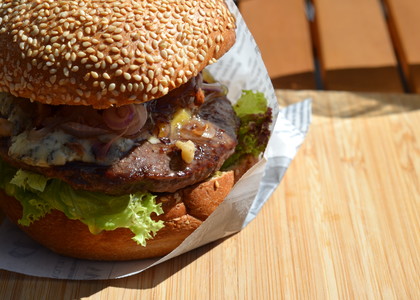 A look into his ice-cream display case is bound to make your mouth water. Each flavor consists of natural ingredients
homemade by Martin Scheiber, who draws his inspiration from local produce and the season. "To make
great ice-cream, you need exceptional ingredients. In Ötztal we are blessed with beautiful nature full of fresh produce."
A chef by training, Martin knows what he's doing. "To make great ice-cream you need to have the technical
knowhow." And Martin certainly has it: his creamy treats are bursting with flavor.

Martin has no plans to turn is venture into a mass-production business: "Ötztalerei is a small-batch producer.
We offer fewer flavors so we can maintain higher quality and freshness. We offer a total of 12 different flavors
that rotate, and we produce a fresh batch roughly every other day." Martin's tasty creations can be found only at
Ötztalerei and some small businesses in Ötztal. Occasionally Martin rides his ice-cream bicycle to events to treat
visitors to his frozen creations. Martin and his bike also showed up at the opening of Riml Sports Längenfeld in
Dezember 2018 where he hit the sweet spot with flavors that matched the season: gingerbread and mulled wine.
Martin and his ice-cream bike also made an appearance at the Ötztal Bike Marathon where participants welcomed
the cold treats at the end of the race. To cater to a wider audience, Ötztalerei offers more than ice-cream and cakes.
Their burgers, for instance, are a staple and a crowd favorite. Living by their motto "less is more and we only
have two hands", Ötztalerei is the prefect place for those who don't like large menus.

Ötztalerei
Roßlachgasse 4, A-6441 Umhausen
Tel. +43 (0) 5255 5317
www.oetztalerei.at
Öffnungszeiten:
Winter: Do bis Sa ab 14.00 Uhr, So ab 9.30 Uhr
Küche bis 21.00 Uhr