Best of restaurants in Oetz

Fresh winter air perks you up – and makes you hungry! To help you fi nd the best places to eat in Oetz, we have created this list of great restaurants and eateries.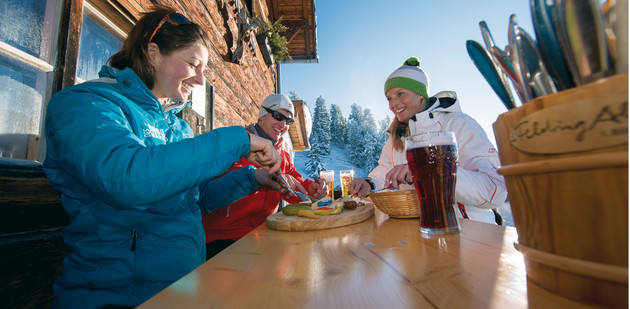 Restaurant Café Heiner
Choose from a great selection of tasty pizzas, antipasti, international specialties, mouth-watering pastries and ice-cream sundaes.
Restaurant "zum Kassl"
Enjoy fine dining in the 400-year old history of Posthotel Kassel! All dishes are lovingly prepared with the best and freshest ingredients from our a private fishery and local farmers.
Gasthof Perbergschlager
Authentic Tirolean food and hospitality!
Seehüter's Hotel Seerose
Friendly and relaxed atmosphere well suited to enjoy authentic Tirolean home cooking. Beautiful sundeck!
Gasthof Gipfelstube
The Gipfele has a 3-decade long tradition of hospitality and great Tirolean food. The inn has a friendly small town feel where the owner Patric Wirnsberger is also the cook, and his wife Sindi waits on the tables, always with a big smile on her face.