Culinary delights in Sölden
In Sölden there are many great dining options for all tasts: Hearty Tirolean speck dumplings, Italian pasta or heavenly pastry make our mouths water. Moreover dining in Sölden is varied in in food as well as setting from rustic Austrian to big American. An overview of the restaurants in Sölden.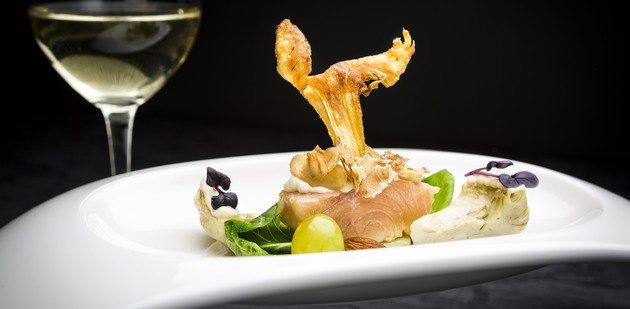 "rustis – cozy – good": S'Pfandl
In S'Pfandl food is served with a smile. Upon request the team organize: rustic hut jamboree, specialities served in a giant pan, fondue, spare-ribs, pork hock.
Die Alm
Built on wood "Die Alm" does not only offer you the typical flair of an alpine hut, but also two distinct kinds of pleasure. Following their daily inspirations our kitchen team gladly prepares typically Tyrolean as well as international culinary delights for you.
Sölden's first Pizzeria: Corso
Since 1979 the Lackner Family has been treating guests from all over the world with Mediterranean cuisine. Juicy steaks, home-made pizzas and tempting salads will make the heart of every bon vivant beat faster. The Corso offers about 110 seats and holds the right tables for every guest.
 Wine & Dine in Sölden
At wine & dine you can experience ultimate culinary pleasure à la carte in the stylish yet cosy traditional parlour atmosphere. The menu includes duo of Sölden lamb and hearty dishes from the charcoal grill such as fillet of beef with herb butter or rib-eye-steak. A wide selection of fine wines ist he perfect accompaniment to specialities.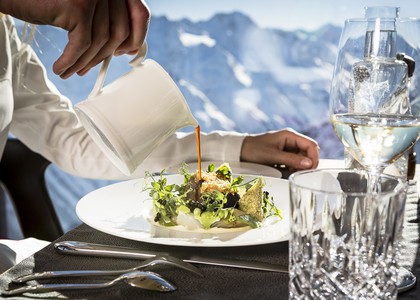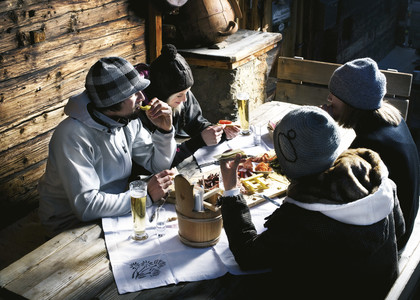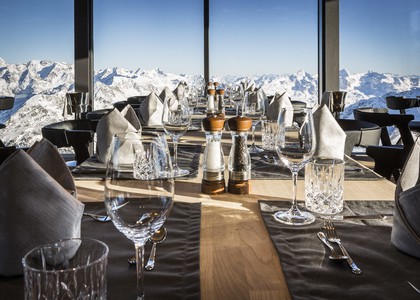 Restaurants in Sölden

S'Pfandl
0043 5254 3607
Plörweg 4, 6450 Sölden
Die Alm
0043 5254 2401
Dorfstraße 15, 6450 Sölden
Pizzeria Corso
0043 5254 2498
Uferweg 12, 6450 Sölden

Wine & Dine
0043 5254 22400
Dorfstraße 114, 6450 Sölden