Gerhardhof
From traditional taverns to nature-oriented holiday experiences in the
Tyrolean mountains. The Gerhardhof in Wildermieming is not just any campsite. It is a place for great adventures, wild discoveries and pure relaxation. And all around it, nothing but meadows, pine forests and mountains.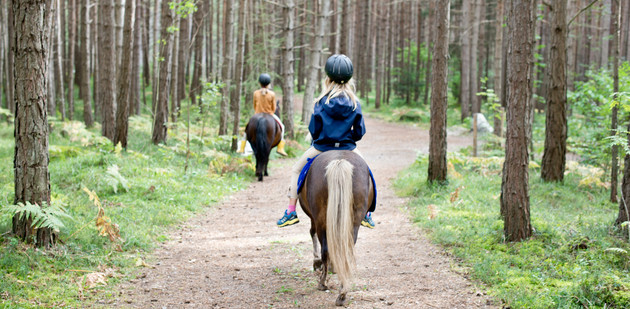 ENJOY A SENSE OF FREEDOM

A large, well thought-out ensemble with many small details. Details that make the difference. Details that
make a big difference. This was the basic idea when the three partners Josef Volgger, Tobias Hafele and
Peter Bußjäger ventured on their prestigious project, the Gerhardhof. Three different characters with a common goal – to create a holiday home away from the usual. "The Gerhardhof itself is the inspiration for our ideas. And it gives us the
space to realise all of them," explain the three visionaries. And so, after 4 years of planning and 6 months of construction, a climate-neutral camping and living experience for different needs and demands was created. The Gerhardhof offers a
total of 101 pitches, 6 comfortably equipped glamping tents and 9 modern guest rooms in the main building
– the original restaurant. "We have carefully integrated everything new into the landscape and the farm
in order to preserve the original natural beauty that has made the Gerhardhof so precious for centuries,"
says Josef Volgger, who grew up at the farm himself.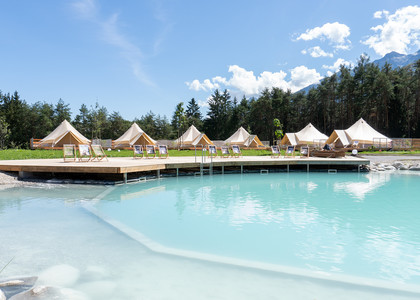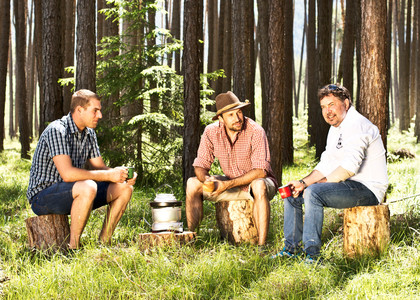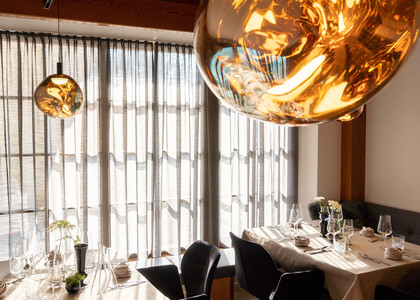 The restaurant is still the heart of the Gerhardhof, with chef Gregor Klöter alias Grex spoiling his guests
with down-to-earth Tyrolean cuisine and exquisite delicacies – 100% regional, some of which are even
home-grown. "Inspired by the taste of the region, its raw materials and the culinary tradition of the restaurant,
we have tailored a refreshing kitchen line to suit the Gerhardhof", says Grex. A total of 20 local employees ensure the well-being of the guests in the restaurant as well as on the site. The extended offer includes a perfectly staged
natural swimming pond, stateof-the-art sanitary facilities with environmentally friendly energy supply and a varied activity and leisure programme, such as regular yoga sessions and guided hikes. In addition, the Gerhardhof offers
a horse and riding facility with the possibility to bring your horse with you on holiday, a petting zoo, extensive
sports and playgrounds and a large wooded area with magical clearings for barbecues and stargazing. A revelation for all those who are looking for great freedom and nights in the open air.
And because the Gerhardhof has already fascinated families, outdoor enthusiasts and romantics in its first season, the next vision of camping and nature experiences is already being realised. One thing in advance: It will be unique. So you
can be excited!
Active holidays with added value: guests at the Gerhardhof receive special discounts at the Riml Sports branch in Telfs.

Gerhardhof

Gerhardhof 1
6413 Wildermieming
Tel. +43 (0) 5264 5240
kontakt@gerhardhof.at
www.gerhardhof.at