UNIQUE
SHOPPING EXPERIENCE
THE EXTRA CLASS

Athluxury at its best! The Bogner brand lives up to this statement. Riml Sports has been relying on the German luxury label for years. To ensure that discerning customers have an even greater selection from Bogner in the future, the Bogner Shop in Obergurgl has been remodeled on a grand scale. The result is a top-class shopping oasis on 200 m2.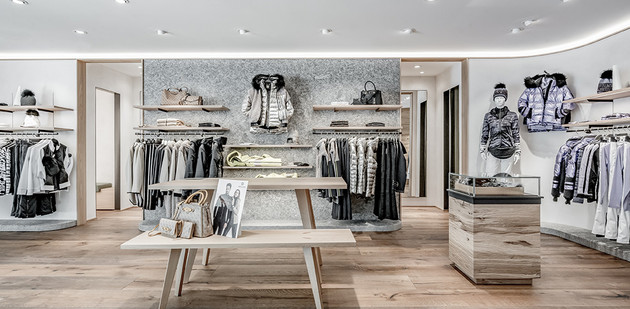 Shopping at the highest level

"It is a store that is unparalleled," says store manager Fabian Kuen. "A truly exceptional shopping experience," is what
customers rave about. Since opening in November 2022, the new Bogner store has been shining even a shade brighter. The
upper floor of the Riml Sports store in Obergurgl was completely renovated and remodeled in months of work to create
even more space for the luxury labels Bogner, Sportalm and Toni Sailer. Modern interior, noble wood, local stone elements
as well as chic seating and lounge furniture create a very special ambience. Far away from the hectic shopping atmosphere,
shopping is now even more stylish – even over a cup of coffee. Architecturally, the new store impresses with its intelligent
design with space-saving furnishings and a sophisticated presentation of goods.

On the one hand, this results in shorter distances for the employees, and on the other hand, a clearly arranged and
spacious showroom for the customers. And so that the outside matches the exclusive inside, the outer facade was also
renewed and visually upgraded in the process of the renovation – because where Riml is on the outside, Riml must
be on the inside!

The new world of Bogner

"With the new store in the heart of Gurgl, we are setting new standards. We offer the largest selection of high-quality ski and sportswear and now also have more space for exclusive leisurewear," explains store manager Fabian Kuen. "A lot of emphasis is placed on the selection of brands and merchandise on offer, and the range includes the latest collections." In addition to the renowned prestige brand, the young sports and fashion line FIRE + ICE is also available at the Bogner Shop in Obergurgl. The subsidiary brand combines function and style and inspires both athletes and urban critizens with casual designs and cool looks for an active lifestyle.
Discerning customers who feel at home in the world of Bogner are therefore in good hands in the new Bogner Shop in Gurgl and will find everything for the ski season first hand: ski clothing with the corresponding accessories, such as ski goggles, sunglasses and helmets, but also skis, boots and exclusive street styles. And if you're lucky, this winter you'll even snag a pair of the strictly limited retro skis designed to celebrate Bogner's 90th anniversary.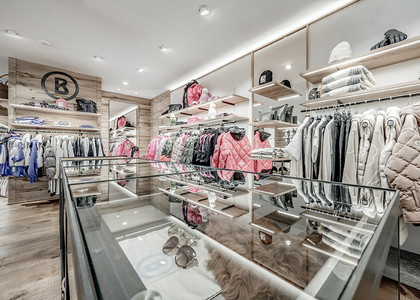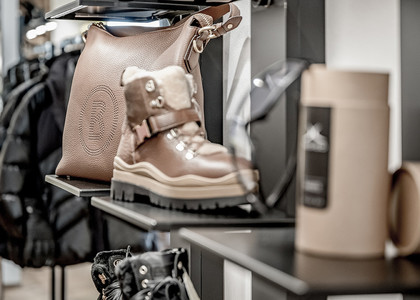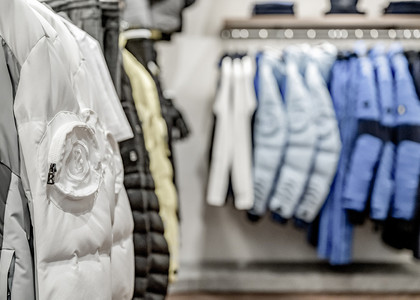 Bogner Shop Obergurgl

Piccardweg 5
6456 Obergurgl
+43 50 311 103