MAIR'S BERRY GARDEN
Raspberries, strawberries, currants, blueberries... Mairs' Berry Garden has
them all. For more than 30 years the cultivation of berries has been the centre of life and work for the Mair family. Only the sweetest fruits grow and thrive on seven hectares of land in the Tyrolean Inn Valley. And this is the basis for more than 100 berry specialities – and the trend is rising!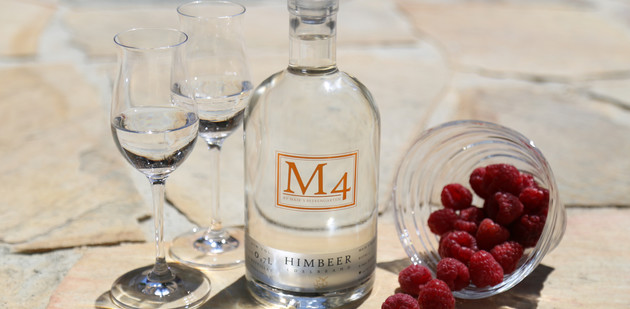 BERRY DELICACIES FROM TYROL
From the cultivation to the credentials of the finest jams, juices, schnapps, etc. – in Mairs' berry garden every member of the family has a permanent (working) place: master fruit grower, food technologist, schnapps distiller and not to forget
the female all-rounders. If you think this is a seasonal business, you are mistaken. The cold season is used for the extensive care work in the gardens and new creations are also tinkered with all year round. The Mair family has high quality standards
that go far beyond healthy plants, aromatic varieties and highquality end-products. Their company philosophy includes the constant development of products and cultivation methods, fair working conditions as well as social responsibility
for the environment and the 80 field and warehouse workers employed during the summer months.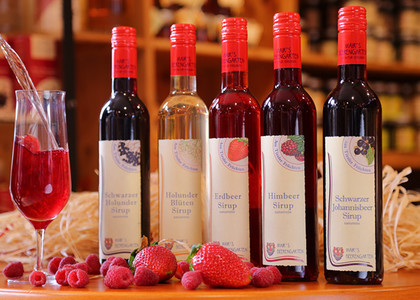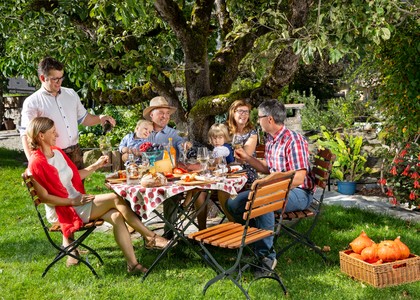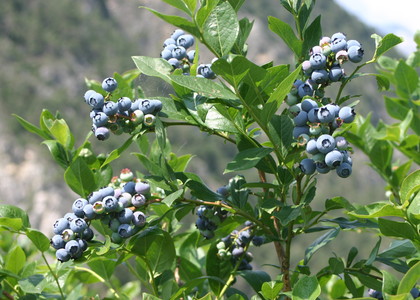 All these efforts contribute to the lasting taste – in fresh fruit, but also in the more than 100 processed products. The specialities are sold all year round in the farm shop in Rietz and in the two branches in Telfs and Innsbruck. You can take a
look behind the scenes on guided berry walks, excursions or distillery tours. That makes you want fruit. In summer, many sweet delicacies can be enjoyed in the idyllic courtyard tavern. Surrounded by a very special flair, a piece of holiday lies in
the cosy pergola. With homemade ice cream in one hand and a glass of homemade wine in the other, you can end mild summer evenings here carefree. Speaking of wine: Since 2017, senior boss Martin Mair has been making wine. Yes, with a lot
of passion and patience the winegrowing is also successful in North Tyrol. The "Stickelberger" wine – the house name of the Mair family – is a full-bodied wine full of character and caresses the palate with fine exotic notes. Truly a drinking pleasure – even if limited!

From noble grape varieties to sweet raspberries, the Mair family gets the best out of each fruit and provides gourmets on site as well as the food trade with first-hand regional products. The Hotel Riml in Hochgurgl also offers a selection of fine jams and fruity schnapps from Mairs' berry garden.

Mairs' Berry Garden

6421 Rietz, Bichl 2
Tel. +43 (0) 5262 65 317
info@mairs-beerengarten.at
www.mairs-beerengarten.at


Opening hours farm store:
Mon - Fr: 8 am - 12 pm,
1.30 pm - 6 pm
Sat: 8 am - 12 pm
1.30 pm - 5 pm