Alessandro Schöpf – football prodigy
It's not unusual to expect a winter sports professional to come out of the Ötztal, but Alessandro Schöpf has ended up on the football field. From Ötztal to Munich: The Tyrolean football prodigy was kicking around the German Premier League for Bayern Munich in midfield and stayed in the country. Since 2014, he has been playing for 1. FC Nürnberg. We were able to ask the talent some questions about home, sports and what keeps him going.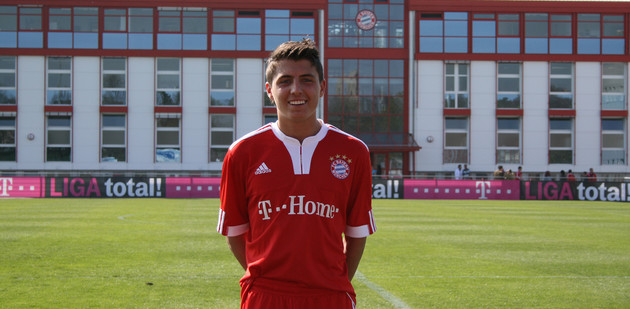 Sport is for me... Passion, life, joy, fulf llment & fun.
Three things I associate with the Ötztal: Family, home and winter sports.
My greatest triumph: German runner-up champion for the U19 A-youth and selection for the U21 national team.
From this defeat, I learnt something: One must always learn lessons from defeat, pick themselves up and try again.
This spurs me on to peak performance: The pursuit of my dream, my extremely strong will,  competitive nature and ambition.