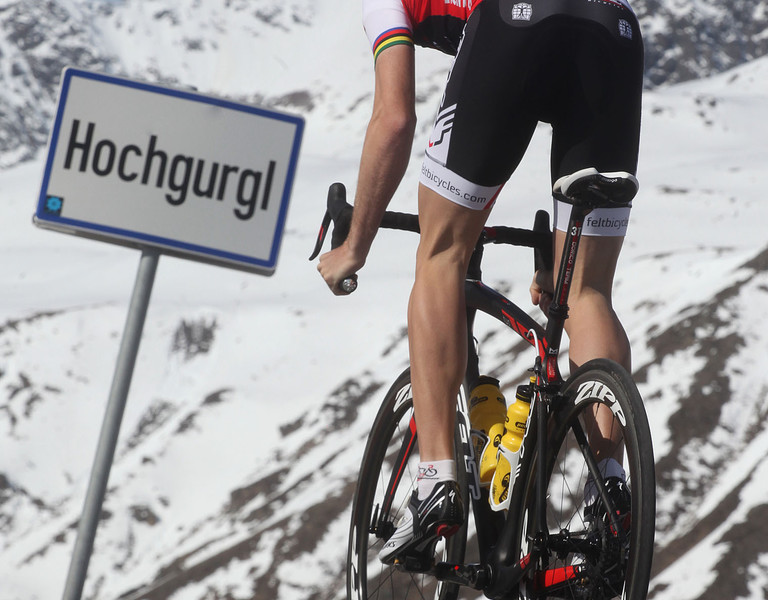 Patric Grüner – professional cyclist
Patric Grüner is a professional cyclist who loves extremes. The Ötztaler born in 1985 specializes in long distance racing and often spends many hours or even days in a row on the saddle.

In addition to winning the Glocknerman 2012 and coming 2nd in the Race Across the Alps, he's also achieved further places on the podium including the 12H and 24H Mountain Bike Championships.

Sport is for me... Very, very important. I probably couldn't live without sports.
Three things I associate with the Ötztal: The Ötztal is my home, my place to relax after a long distance race and the place where I prepare for competitions.
My greatest triumph: The title of Ultra Cycling World Champion 2012 and qualifying for the Race Across America.
From this defeat, I learnt something: I have often learnt more from my defeats than from my successes.
This spurs me on to peak performance: The will to achieve my goals.