Hansjörg Auer - Climber
Born in 1984 Hansjörg Auer enjoys life as a secondary school teacher, mountain guide and professional climber in the Ötztal. At 12 years old he devoted himself to climbing and became internationally known in 2007 when he carried out the first free solo ascent without ropes of the legendary Via attraverso il Pesce on the south face of the Marmolada in the Dolomites. A milestone in the history of alpine climbing.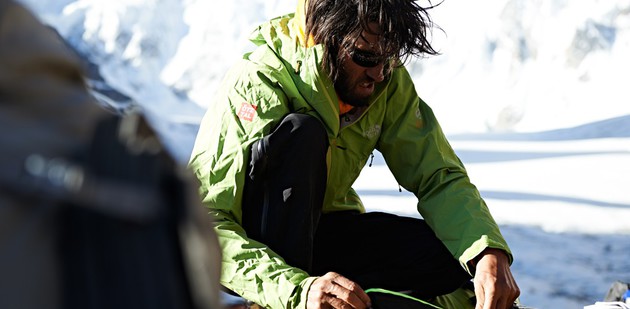 Sport is for me... My greatest passion and important for my happiness.
Three things I associate with the Ötztal: 1. The place where I belong. 2. Amazing climbing areas. 3. Where I gather strength and energy for all my adventures.
My greatest triumph: My free solo ascent on the south face of the Marmolada in the Dolomites and the first ascent of Kunyang Chhish East (7,400 m) in Karakorum/Pakistan on the 2,700 m high south-west wall.
From this defeat, I learnt something: That I have to prepare myself better..
This spurs me on to peak performance: When there is only one chance to complete the challenge.
My philosophy on life: A productive day, friends and fun.